We're hiring !
Analog Designer
You work as a project team, in close collaboration with the leading analog circuit design. You therefore participate in the architecture development of the analog part.
As a member of the analog design team, you actively participate in the definition and evolution of the business, both in terms of tools and development methodologies. You are also able to offer innovative architectural concepts, particularly in power management.
Interested ? Send us your Résumé and letter at Pyxalis.
Please find here a more detailed Job Description in French.
Internships
Etude d'implémentation sur silicium d'algorithmes de morphologie
mathématique
Après vous être familiarisé avec le monde des capteurs d'image CMOS et en particulier la chaine de processing vidéo numérique intégrée dans les détecteurs Pyxalis, vous vous plongerez dans l'étude d'une chaine de traitement reposant sur des algorithmes de morphologie mathématique (érosion, dilatation, …).
Intéressé(e) ? Envoyez-nous votre CV et lettre de motivation à Pyxalis.
Sous ce lien vous trouverez une description complète de l'offre.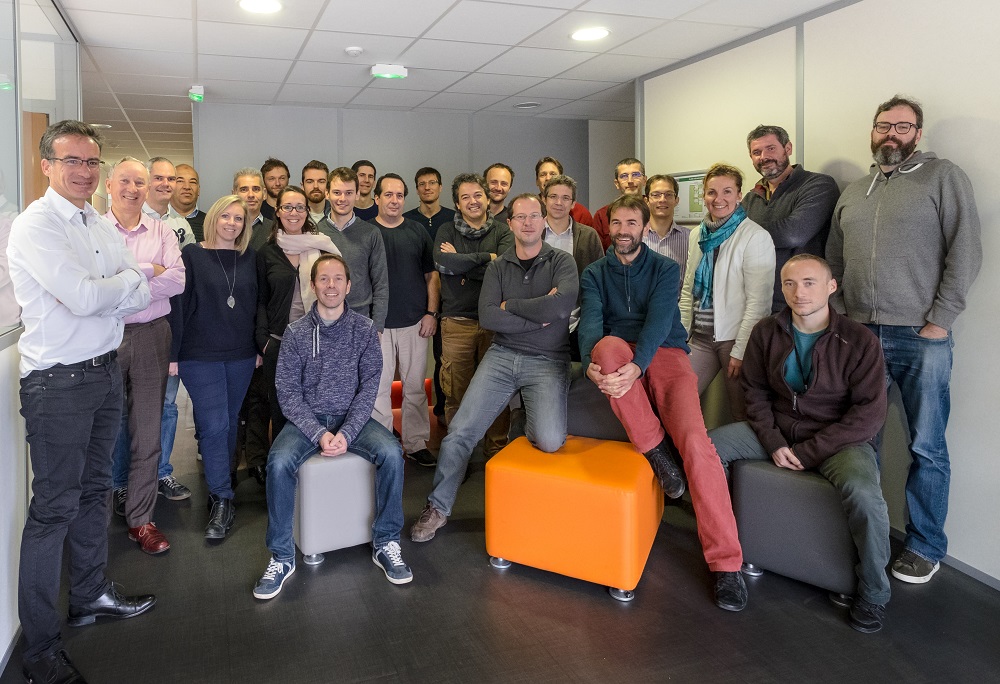 Join our international team
We are a group of experts with an equivalent experience of more than 180 men years in various domains of CMOS Imaging. With a strong emphasis on innovation (more than 30 filed patents), the team has a nice track record of right-first-time advanced image sensor products in the field of medical, industrial, machine vision, surveillance & consumer markets. Our key strengths issuing from this industrial experience are : aggressive time to product/market, profound customer & application knowledge, extensive IP toolbox, advanced on-chip image control and processing integration.