Custom Design Image Sensors
Pyxalis is a Company specialized in designing and producing High Performance custom image sensors. The company offers more than 300 Man-Years of experience in the field of image sensor development with competences in:
Pixel Design

Analog and Digital Design

Product Characterization

Product Industrialization and Qualification

Imaging system development and support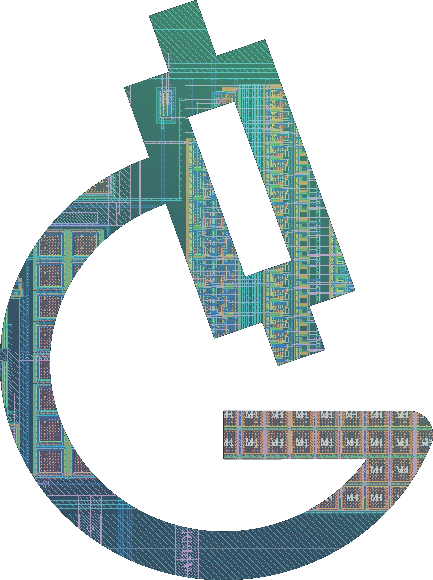 A flexible business model for project solutions without Compromises
As a custom design house, Pyxalis offers a flexible business model, ranging from design services for IC companies looking for an image sensor design, to full-scale sensor development & sales, including design, prototyping, characterization, industrialization and qualification dedicated to mass production, then production management up to product end-of-life.
Thanks to a very strong and versatile ecosystem, we will select the right partners for foundry, assembly and test for your project, from custom make space-born application small series, to low cost mass volume, production chain.
An intermediate very successful business model is our unique turn-key supply chain offer:
We design the sensor and set-up a supply chain for you, tailored made to your very own requirements. Once this supply chain is proven, we hand it over to you for management and we remain in support of course, during the entire product life cycle.
Pyxalis can handle various types of qualifications and manufacturing flows, consumer, industrial and aerospace on demand as well.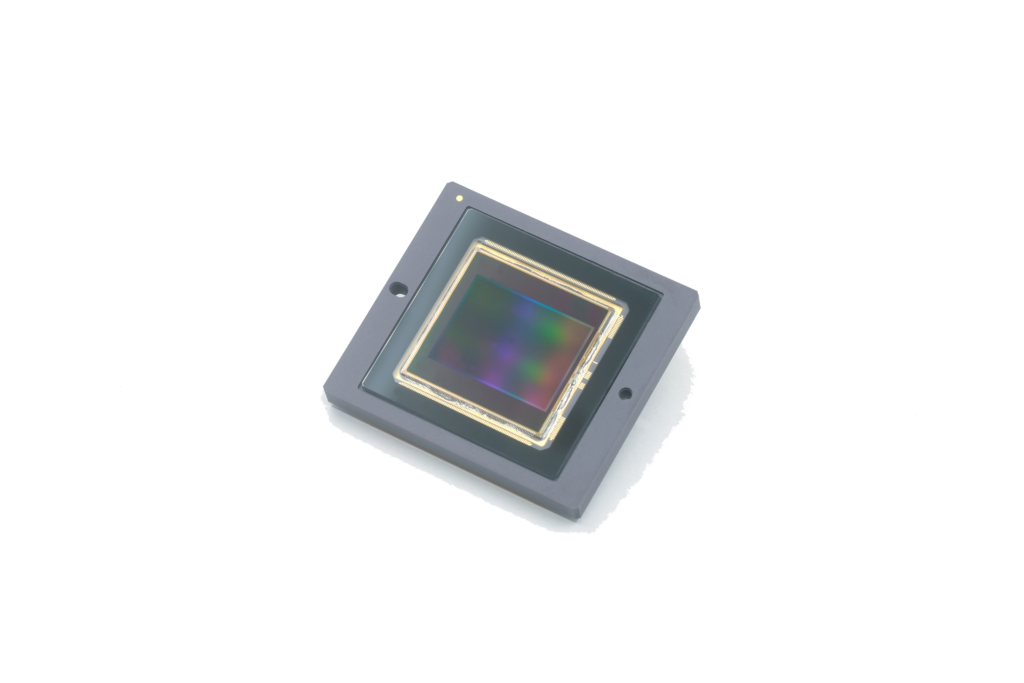 Very High Dynamic Range
Pyxalis offers aninnovative dynamic range (patented) solutions  that allows in a single frame readout to get a programmable wide dynamic range up to 120dB, linear. This approach allows a linear response well suited for color applications (true color) and a minimum of processing off chip (no calibration). The majority of Pyxalis standard products offer a linear, single frame dynamic range of at least 90dB and this expertise is put to use in almost all custom designs Pyxalis is developping. HDR is a key compentence of our design team.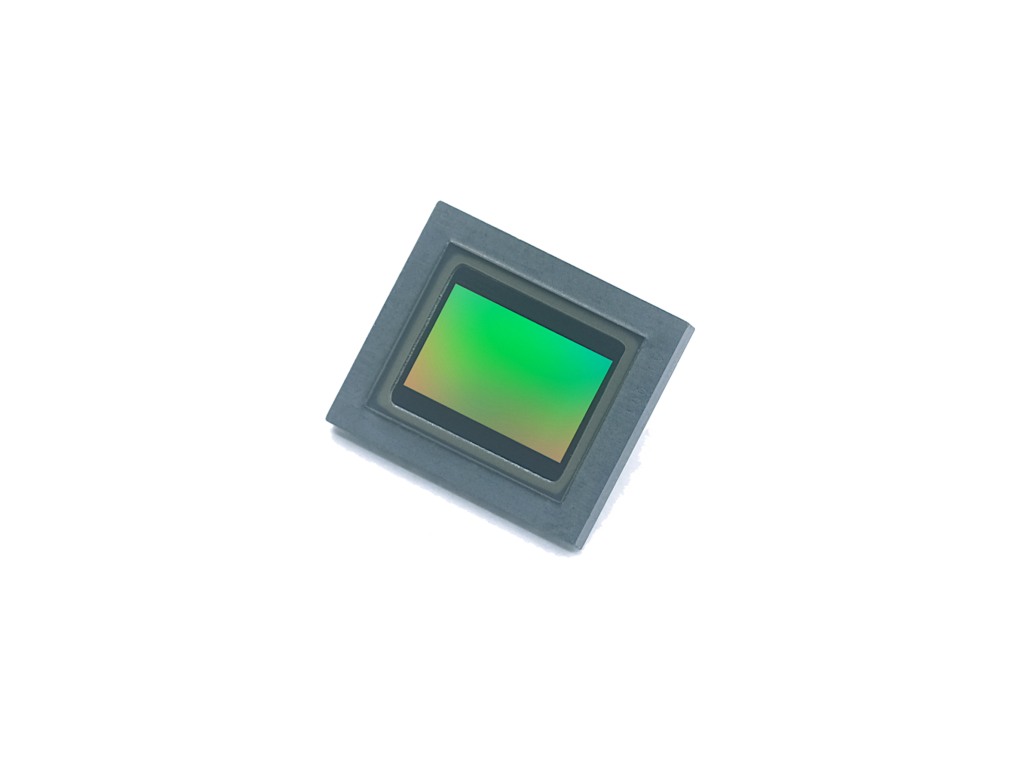 Image processing and Smart sensors
Pre-processing is important in many markets to ease application or reduce system processing overheads. Pyxalis 's experience allows to integrate on-chip a wide range of interesting functions such as a highly programmable multi-Regions Of Interest (ROI) including single or multiple integrations features , frame statistics, or a host of other digital functions. Pyxalis has the know-how to embed image processing through a compact & high performing 32bits microprocessor core.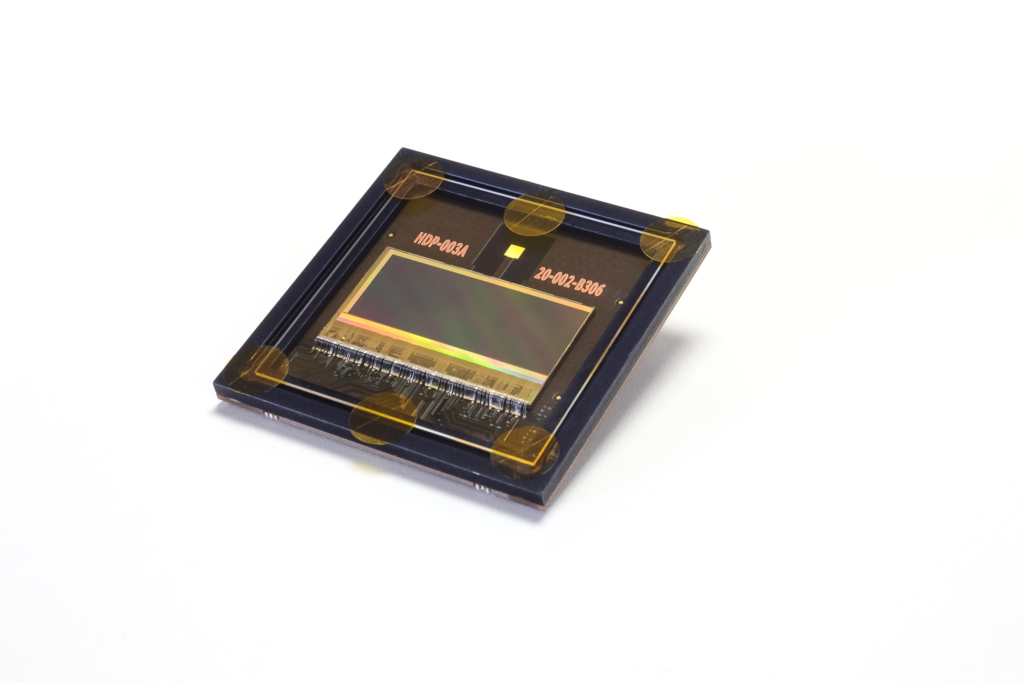 Low Noise / high sensitivity Global shutters
Pyxalis offers various patented pixels structures for custom designs dedicated to low noise / high sensitivity application. through technology access (BSI, custom EPI, Stacked sensors, custom ARCs), Pyxalis custom sensors reach very high QE. Pyxalis design expertise in low noise readout chains ensures noise levels between 1 and 2e-, even in global shutter, for the most demanding applications, such as Defense, medical, and scientific imaging.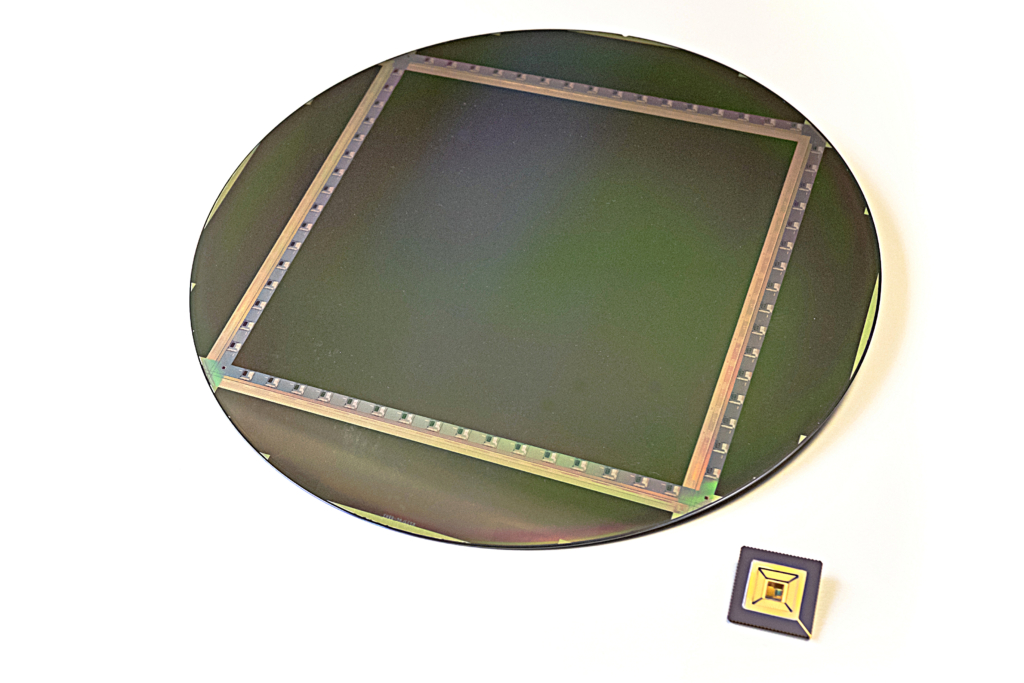 Large sensors : Up to one die per 12″ wafer
Specific applications for example in medical or non destructive testing require very large area image arrays. The Pyxalis team has worked on several technologies using 1D or 2D stitching techniques including post process. Dedicated optimization has been implemented to make the sensor robust in terms of yield and reliability (ESD & latch up).
Available IP and experience available at Pyxalis for custom projects include:
HDR reconstruction on-chip

Defect and noise correction
High Speed ADCS up to 14bits

Low noise CDS/PGA circuits

FSI/BSI/Stacked capabilities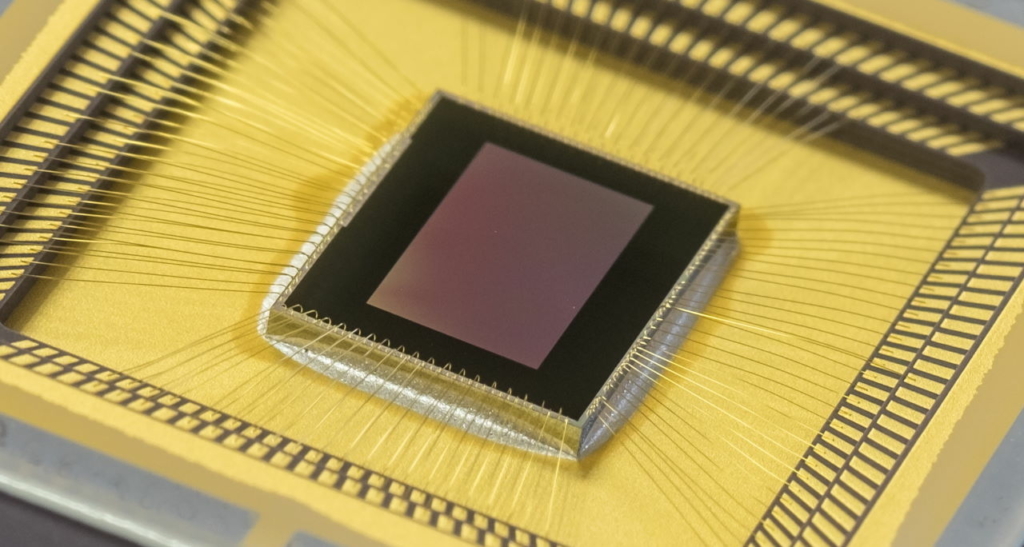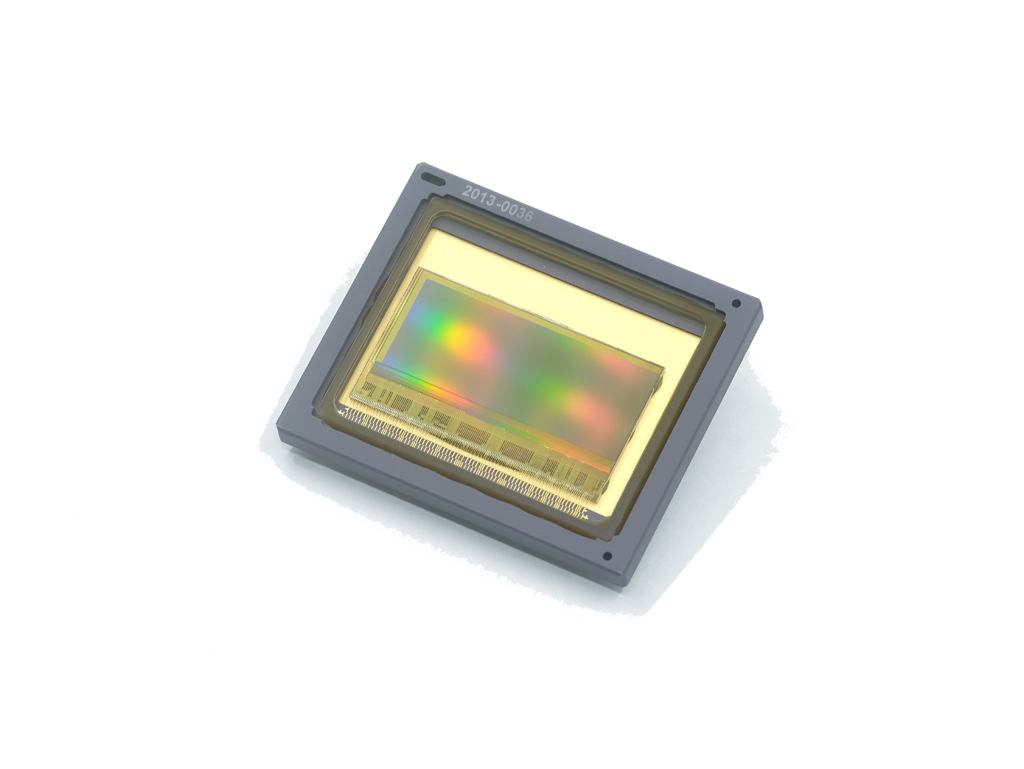 Semi-Custom Solutions
Over the years Pyxalis has been working on custom design ease of access thanks to the development of semi-custom platforms: Sensor baselines that are meant to be easily modifiable to reach new levels of performance on a budget:
The CreaPYX platform is one of our best sellers when it comes to new pixel prototyping: a unique and convenient way to get quickly a prototype camera on a budget with YOUR very own custom pixel.
The HDPYX 300 is our scientific imaging platform, based on a 10um, low noise,

20-bits pixel

. Originally designed for spectrometry, it has been successfully modified several time to perform in

UV

,

NIR

, direct

X-RAY

sensitivity and even

Time of Flight

(TOF).
Other Pyxalis Sensors can be easily modified to reach new specifications thanks to an innovative programmable digital engine on-chip and technology customisation.
Modified EPI thickness for NIR operation

custom color filters and antireflective coatings

custom pitch and resolution